A Time to Celebrate!
December 31st, 2017
You are invited to join us on New Years Eve for a time to celebrate from 6-8pm - saying goodbye to 2017 and hello to 2018. We will enjoy a potluck dinner followed by a time of worship and prayer as well as enjoying the gifts and talents of our church family. Bring your gifts of music, writing, dance, whatever the Lord has gifted you with, and lets celebrate! Sign up today!
Youth New Years Eve All-Nighter
December 31st - January 1st, 2018
$10
This New Years Eve our youth will be attending a New Years Eve lock in at The Worship Center located in Leesburg, VA. This is an all night party for grades 7 - 12. The cost is $10 per person which covers Moe's catering, a t-shirt, and entry. The DEADLINE to register and turn in your payment is Sunday, Dec. 17.
Divorce Care
January 10th - April 4th, 2018
You are invited to attend a Divorce Care Class. Professionally Trained Caregivers help bring comfort, healing, and restoration to adult men, women, and married couples who are struggling with separation, loneliness, and divorce. This class begins on January 10 and will run for 13 weeks. If you or someone you know could benefit from this uplifting group, sign up.
kidLife Discipleship
January 17th - March 28th, 2018
The Bible can be hard to understand, especially if you've never been taught how to read & study it. Our Wednesday night kidLife Discipleship class for grades 1st – 6th, will be diving into the Bible and exploring topics such as:
•What does it mean to be created in God's image?
•The Holy Spirit
•How to Study God's Word
•And OTHER exciting topics
As always, we will have lots of fun, games, and awesome worship. So please bring your 1st through 6th grader out to join kidLife Discipleship!
**Childcare will be provided for Birth-Kindergarten.
The Man in The Mirror
January 17th - March 28th, 2018
Man in the Mirror by Patrick Morley
The Man in the Mirror has helped hundred of thousands of men understand the person who stares back at them in the mirror each morning. This powerful book invites men to take a probing look at their identities, relationships, finances, time, temperament, and integrity, and then directs them to take the first step toward lasting change.
Childcare Provided.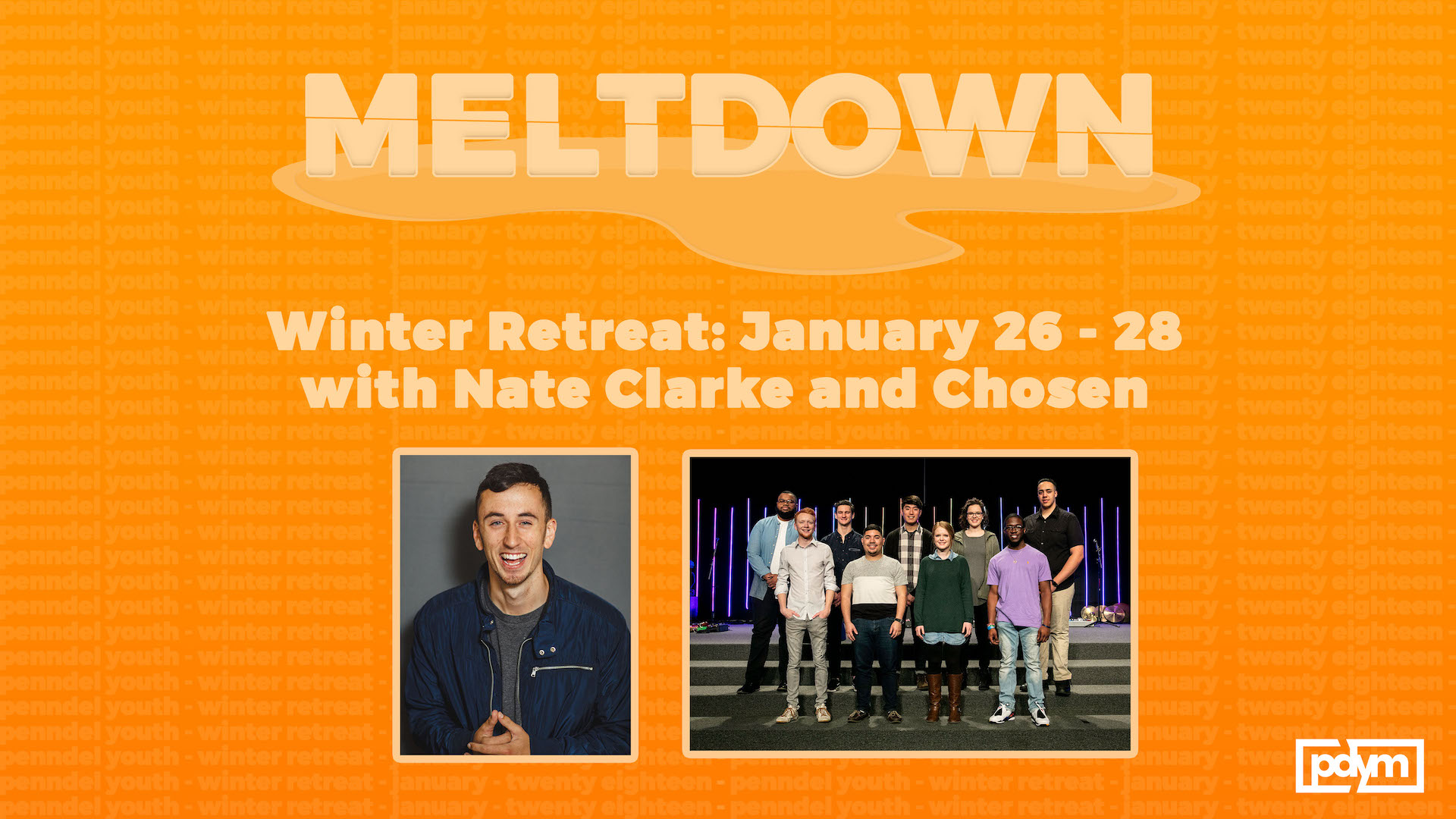 Winter Retreat
January 26th - January 28th, 2018
$72
Winter Retreat is a can't miss event for our students in grades 7 -12. We will be spending a couple days at the Bongiorno Conference center having fun and growing closer to God with students from all over PA. The cost is $72 and the DEADLINE to sign up and turn the money in is Sunday, January 7.
Discovery Weekend
February 2nd - February 4th, 2018
$25
Too often hurt, pain and bad choices create a life that we don't like. If you are ready to move forward into a life God has planned for you, register now for the upcoming Seminar, February 2-4. Class size is limited so register no later than January 10th online or at the Information Center. The cost is $25 per person which include meals and course material for the three days.
Fine Arts
February 17th, 2018
All forms must be turned in to Pastor Luke by December 17th.
Our first practice is December 17th from1:15pm-4pm. This is mandatory because we will assign groups.
Practices will be every Sunday (except for Christmas Eve and New Years Eve) at 1:15pm. A detailed schedule will be ready Dec. 24th. Cost is $30 per participant plus $5 per additional category.
The Sectional Fine Arts date is February 17th.

The District Fine Arts date is March 28th-30th.